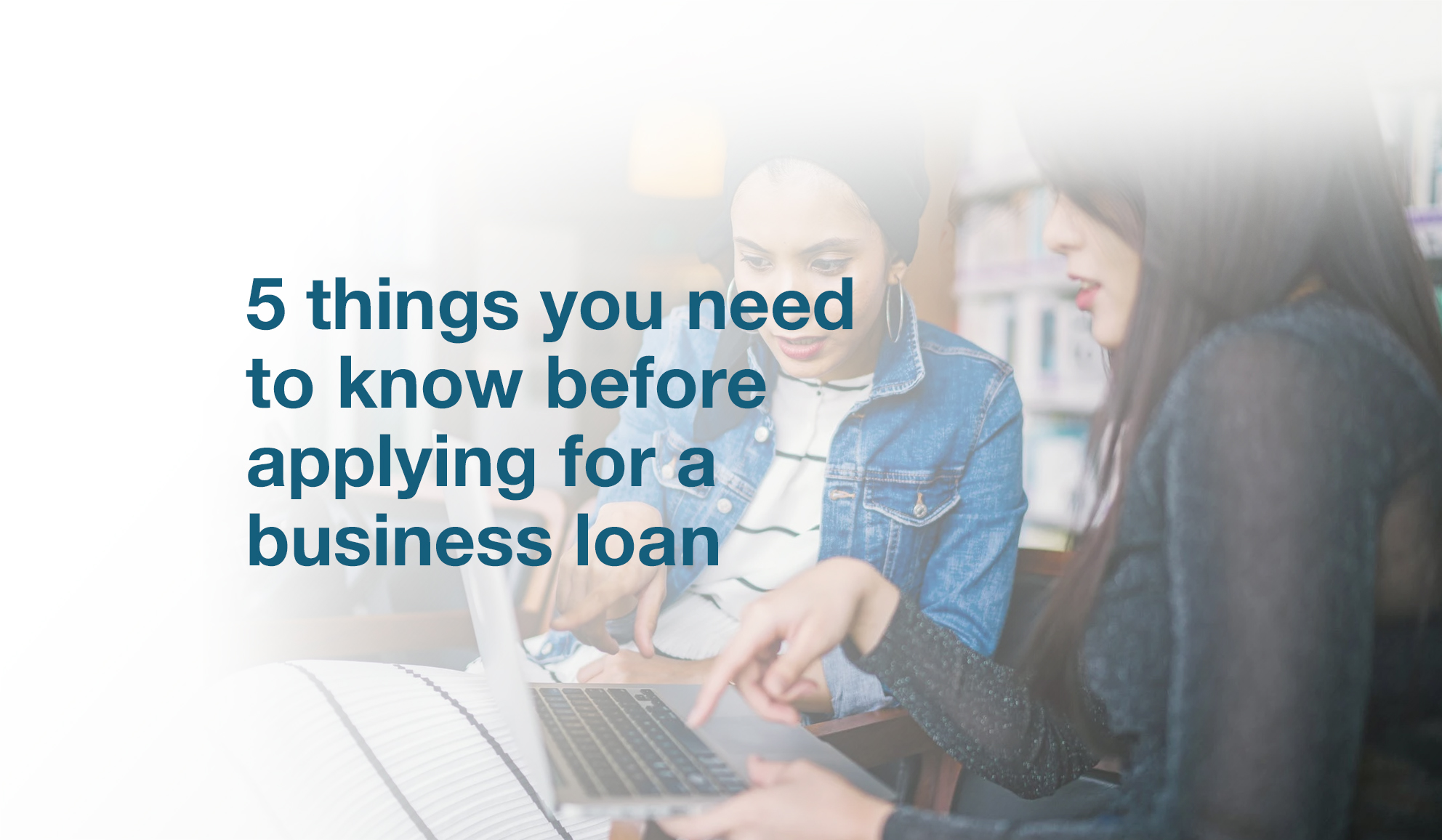 How can I get a business loan in the Philippines
Access to financing remains one of the top challenges that small business owners have to overcome to grow and expand their businesses. Sadly, only 20%-40% of our SMEs today have access to bank loans due to a number of reasons whether it be short-term loans or long-term loans. On the bright side, there are several types of business financing available for small and medium enterprises in the Philippines today.
Before clicking that apply button or picking up the phone to inquire about loans online, here are 5 things that you need to know:
Why are you going to apply for a business loan?
Before starting your online business loan application, you should first ask yourself why are you applying for a loan in the first place. It's also helpful if you understand the importance of business loans for your business operations. If you're not going to use the business loan for your business, but rather for personal reasons, it's better to look at the market again to see if there's a personal loan suitable for your needs.
Always remember that having access to several financial institutions is tempting but if you're not careful, you might end up having more debt than you can manage.
How much additional capital will you be needing for your business?
Now that you have a clear understanding of why you are applying for a business loan, the next question to ask yourself is "how much loan amount can I get?".
Avoid getting random amounts out of thin air and really know how much small business loan you will be needing. Look at your business finances and study how much additional working capital you will actually need to bridge the gap. At the same time, you should also have a look at your receivables and merchant cash advances to ensure that you're able to pay off the loan that you are planning on getting while maintaining day-to-day operational costs.
Who are the financing companies out there?
Depending on your requirements, there should be one or two financial institutions right for you. Banks, for example, offer loans to business owners nationwide. However, not all business owners have the qualifications, requirements and collateral such as real estate to avail of these offers.
In addition, there are also government agencies that provide extra capital through programs that help meet the financial needs of select business owners.
Another option available for you is a non-bank financial institution. Take Esquire Financing Inc. as an example. We at Esquire Financing offer business loans to business owners wherever they are in the country - collateral-free!.
Who's qualified to apply for a business loan?
Now that you have all the basics, it's time to see if you're qualified for a business loan by doing additional research. Each financial institution has its own qualifying process or internal credit score for applicants to meet. It may vary depending on the type of institution or the type of loan that they offer.
As intimidating as it may sound, the only way for you to know if you are qualified for a cash loan is by reaching out. Most financial institutions today have multiple channels where you can reach them (phone, SMS, email website or social media).
One thing to keep in mind is that you should only provide sensitive information and documentary requirements to the representative authorized by the financial institution that you are applying for a business loan. You can always ask for identification from the person you're transacting with or you can call the financial institution's office to validate the identity of the person you're talking to.
Applying for a business loan
You are now one step closer to getting your business loan.
After passing the qualification process, it's time to compile all the documentary requirements so you can submit them as soon as possible. If you are a legitimate business, this may be the easiest part of the application process as you have all the necessary requirements on hand.
Depending on the financial institution's turnaround time, you'll be able to get your business loan in no time.

Would you want to know if you are qualified for an EFI non-collateral business loan? Experience an easy online loan application by visiting esquirefin.co/loans today or talk to one of our Loan Specialists by dialing (02) 8811 8888.