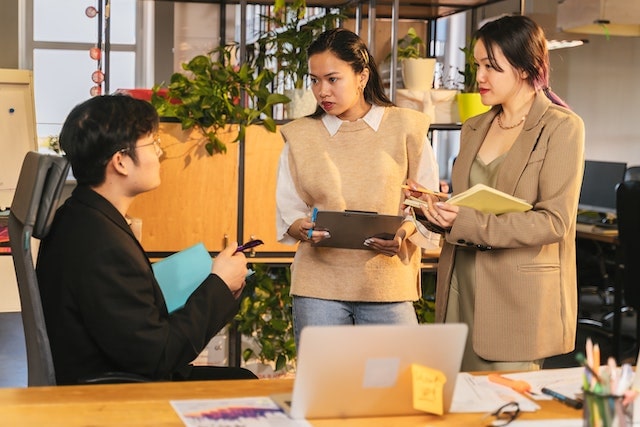 Best Business Tools Every Small Business Owner Should Check
Technology has made conducting business more convenient. From taking orders to delivering products, we use technology. Gone are the days when customers have to fall in line for long hours or make telephone calls just to get a product they want. Now, a few taps on their smartphone will allow them to have what they want. This is beneficial for both business owners and consumers. Just when you think that things could not get any better, technology is once again aiding businesses with the best business tools available for them to use, some of which are free online business tools.
Common Business Tools for Business Management
A business tool is a software or technology that helps entrepreneurs conduct more efficient business operations. Some business tools have specific purposes, which we will discuss below. Examples of the paid and free tools that we recommend are also given.
Marketing
A marketing tool is utilized to help business plan and implement strategies to reach potential customers. Such a tool allows businesses to target customers, track actions on their websites, and monitor conversions. It allows businesses to see a customer's transaction journey, which can help them improve their marketing strategy.
Best Paid Marketing Tool: Hubspot
Best Free Marketing Tool: Google Analytics
Creatives
Great visuals impact the marketability of products and services, so you may need to have a tool that can help you come up with great materials for your campaigns.
Recommended Paid Creatives Tool: Adobe Creative
Recommended Free Creatives Tool: Canva
Communication and Collaboration
Tools are also available to keep teams connected and updated. Do you have material that needs to be uploaded to your website? Share it with your teammates via a communication tool for feedback. Want to check the status of a current order? Send a message to your staff.
Recommended Paid Communication and Collaboration Tool: Todoist
Recommended Free Communication and Collaboration Tool: Slack (free for small teams)
Videoconferencing
With the pandemic, tools for online meetings have been very useful. Aside from meeting with internal teams, videoconferencing tools may also be used for communicating with your target market, like for webinars or live product demonstrations.
Recommended Paid Videoconferencing Tool: GoToWebinar
Recommended Free Communication and Collaboration Tool: Google Meet
Customer Relationship Management
A customer relationship management (CRM) tool is useful when your business grows and manually tracking customer transactions becomes difficult. This tool will help you manage and analyze customer data, which you can use in marketing. With the right CRM tool, you can increase your sales further, which is one of the main goals of any business.
Recommended Paid CRM Tool: Salesforce
Recommended Free CRM Tool: ClickUp (one tool only)
Documentation
A documentation tool allows you to prepare various documents. Prepare contracts, make client presentations, or show sales projections with spreadsheets. Such a tool allows for collaboration, as documents are shared easily.
Recommended Paid CRM Tool: Microsoft Office Online
Recommended Free Documentation Tool: Google Docs
Accounting and Finance
No matter how great your accountants and finance staff are, they may be overwhelmed by the amount of data that they have to work with, so having the best accounting tool for small business will be helpful. It is more accurate and more convenient to use than traditional bookkeeping methods.
Recommended Paid Accounting and Finance Tool: Quickbooks Online
Recommended Free Accounting and Finance Tool: Odoo
Invoicing
Invoicing is an integral part of business as, without it, you may not get paid by your clients. Businesses with low transaction volumes may still use traditional paper invoicing, but automated invoicing using software or online tool will make it even faster and more convenient.
Recommended Paid Accounting and Finance Tool: Freshbooks
Recommended Free Accounting and Finance Tool: Zoho Invoice
Project Management
A project management tool allows businesses to track the progress of a project and the tasks under it. This ensures that tasks are on-time, and if delays are imminent, you can plan accordingly. You can also assign tasks to teammates using this tool.
Recommended Paid Project Management Tool: Monday.com
Recommended Free Project Management Tool: Airtable
Website
In this day and age, having a website is crucial for any business. Before, this would require hiring a third-party website developer or having an internal team to create websites. Both options are costly and may not be ideal for businesses. Nowadays tools are available to create websites and manage their content. These tools often have templates that make creating a website easy.
Recommended Paid Website Tool: GoDaddy
Recommended Free Website Tool: Wix (free version available)
Importance of Business Tools
Business Tools help entrepreneurs streamline their operations. It automates tasks that may usually take time. Also, it allows easy collaboration among team members.
Having any of the above, whether free or paid, will surely help your business grow. Though free tools are good enough, they often have limitations, and that is why they are free. Paid business tools have more functions not available in the free version, and they often come with reliable customer support in case you need it.
If you want to avail of the paid business tools but your working capital is currently short, then you may avail of online business loan in the Philippines offered by trusted institutions like Esquire Financing Inc. or EFI. EFI offers non-collateral business loans to micro, small and medium enterprises or MSMEs. What sets EFI apart from banks and non-bank financing companies in the Philippines is its understanding of the unique needs of MSMEs. EFI offers flexible loan terms with minimal documentary requirements and a 7-days turnaround time. Visit our loans application page and see for yourself how easy it is to apply for a loan. Start fueling your business dream today!