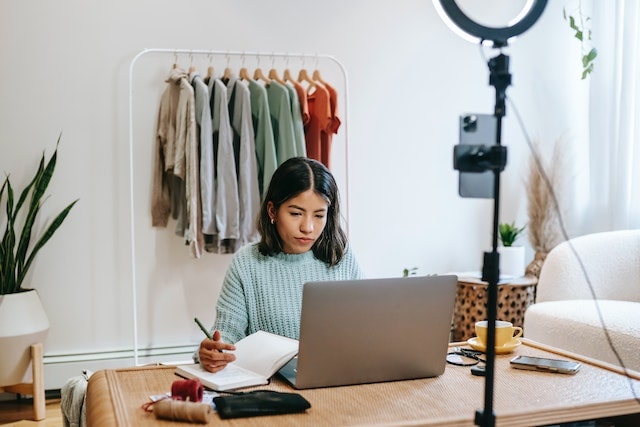 Business Loans in the Philippines: A Quick Guide for Startup Entrepreneurs
There are many aspiring entrepreneurs who dream of owning a big business someday, but most of them do not know where to start. They may have the product and vision, but one thing often stops them from taking the first step—capital. This is where small business loans come in. Acquiring a loan if personal funds are not enough is ideal for starting a business. In the Philippines, businesses can choose from different types of loans. If you are one of these aspiring entrepreneurs, then let this article guide you in knowing which of the types of business loans in the Philippines is best for your business.
Types of Business Loans in the Philippines
1. Term loan
A term loan is borrowing a lump sum of money that a business shall pay back periodically with interest. It is ideal for businesses that need to acquire equipment or other assets to start rolling their operations.
The common types of term loans are short-term loans, intermediate-term loans, and long-term loans. Short-term loans are usually paid back within a year or earlier, but they can sometimes last up to 18 months. This type of loan is often offered to a business not qualified for a credit line. Intermediate loans may run from one year to three years.
Long-term loans may run from three years to 25 years, and these usually require assets as collateral.
Loan Amount:
Usually, term loans are paid monthly with fixed or floating interest. The loanable amount varies per institution—from P100,000 to P20 million or even higher, depending on the ability of a business to pay back per the assessment of the lender, usually a bank. The interest rate is from 7.5% to 9.75% or may depend on the current rates imposed by the Bangko Sentral ng Pilipinas.
A loan term is ideal for businesses that need a lump sum of cash for their office space, warehouse, or additional capital for business process expansion. However, note that banks may have extensive business loan requirements before getting approved.
2. Credit Line
A credit line is a type of business loan where an institution, usually a bank, provides a maximum amount of money that a business can tap into as needed. A business can borrow from the institution anytime, as long as the amount is still within the credit line or limit. In this type of loan, the business only starts paying interest for the amount borrowed.
A credit line is great for starting businesses that want to secure financing whenever they need it. It saves them from paying interest for a loan that they may not need right away.
Payment is also flexible. A borrower has to pay every month with interest, but they can also pay back the principal amount anytime they are capable of doing so for lower interest.
A credit line is usually valid for one year only, but it can be renewed for borrowers with good credit standing.
Loan Amount:
Banks in the Philippines offer between P250,000 and P35 million as credit lines. Interest rate is lower than term loans at 1.39% to 3.49% or whatever the prevailing market rate is.
3. Secured Loans or Collateralized Loans
A secured loan or collateralized loan is a type of loan that requires assets as collateral. A collateral is anything of financial value that can be liquidated or sold, like a real estate property, a motor vehicle, equipment or machinery, and personal assets such as stocks or bonds. The collateral is what the lender will acquire in case the borrower fails to make payments based on the loan agreement.
What's great about secured loans is the lower interest rates and higher loan amounts that borrowers can avail themselves. However, as a secured loan requires collateral, you cannot avail of this if you have no assets of high financial value.
Loan Amount:
The maximum loan amount for collateralized loans varies depending on the institution and the collateral involved.
4. Unsecured Loans
Know that you know what a secured loan is, an unsecured loan is easier to understand. Unsecured loans do not require collateral. Instead, an institution, like a bank, would look at borrowers' credit history to identify the loan amount and loan terms. This makes it difficult for small businesses to borrow money as they usually have not yet established their credit history yet. Some banks may offer unsecured loans to small businesses, but they often come with higher interest rates.
Loan Amount:
Unsecured loan amounts in the Philippines can range from a few thousand pesos to millions of pesos, depending on how much a business needs. Payment is done monthly, with one of the lowest interest rates for business loans in the Philippines ranging from 1.5% to 2.5%.
Key Factors to Consider Before Applying for Business Loans in the Philippines
As a rising entrepreneur, you may either be excited or overwhelmed by the options you have when it comes to business loans. Before you apply, however, the most important thing you have to consider is your capability to pay back your loan. Else, you will default and incur losses, or even get in trouble with the law for non-payment of loans.
Small businesses can get help from establishments that exist specifically to help them, such as Esquire Financing Inc. or EFI.
Established in 2011, EFI specializes in helping MSMEs take their business to the next level by providing access to financing and sound financial advisory services. It differs from banks and other NBFIs in the Philippines through the advantages it offers.
Aside from offering loans for small business in the Philippines with no collateral, EFI offers flexible loan terms based on the cash flow of a business. Applying for a loan only requires minimal document requirements, and loans are released in 7 days or even less! For the amount, EFI provides loans up to P10 million.
If you are interested in applying for a business loan in the Philippines, just visit EFI's website and see for yourself how easy it is to get your loans approved. Start fueling your business dream today!