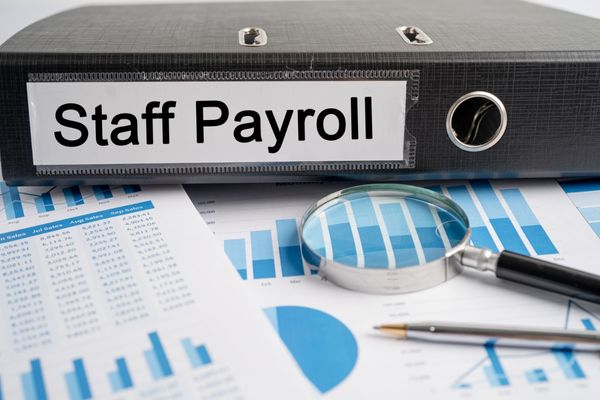 How to Compute 13th-Month Pay in the Philippines: A Guide for SMEs
The Christmas season in the Philippines, particularly during the months of November and December, is an exciting time for Filipinos. Aside from celebrating the birth of Jesus Christ, an important event in the mostly Christian population, it is during this time when people have lots of money to spend. Thanks to the 13th-month pay and bonuses they will receive. However, what is considered the reason to be joyful this season can be the cause of distress to the other side of the coin, the entrepreneurs, as they will be the ones giving the 13th-month pay.
If you are an entrepreneur that wants to know more about the 13th-month pay, then you are on the right page. This article will discuss what you need to know about this mandatory benefit.
What is 13th-Month Pay
The 13th-month pay is a product of Presidential Decree No. 851 which required all employers to pay all their employees receiving a basic salary of not more than P1,000 a month, regardless of the nature of their employment, not later than December 24 of every year.
This was modified in 1986 through Memorandum Order No. 28. While the initial decree only provides 13th-month pay to those receiving a basic salary of not more than P1,000, the memorandum requires all employers to pay all their rank-and-file employees a 13th-month pay, regardless of the salary amount, not later than December 24 of every year.
Who is Eligible for 13th-Month Pay
The Department of Labor and Employment (DOLE) has released Labor Advisory No. 18 Series of 2021, which contains the guidelines on the payment of the 13th-month pay. The pay shall not be less than one-twelfth (1/12) of the total basic salary earned by an employee within a calendar year.
Per the advisory, rank-and-file employees "regardless of their position, designation, or employment status, and irrespective of the method by which their wages are paid, provided that they have worked for at least one (1) month during the calendar year" shall be entitled to the 13th-month pay. This means that even non-regular employees as long as they have been with your company for at least a month should receive their 13th-month pay. Even those who resigned or were terminated before the release of the 13th-month pay are entitled to it.
Also, the law only covers rank-and-file employees. For those in managerial positions, the discretion of whether to give 13th-month pay is with the employer. Those who work on a commission or per-task basis regardless of their length of service to a company are also excluded from receiving the 13th-month pay, examples of which are freelancers or agents.
How to Compute 13th-Month Pay
The labor advisory also discusses how to compute the 13th-month pay. The formula is quite simple. It is the total basic salary earned during the year divided by 12 months. That means the 13th-month pay will also depend on the attendance or number of days an employee has worked during the year.
They will receive less if they have absences or if work shutdowns were implemented due to the ongoing pandemic. Also, other benefits such as allowances, overtime pay, night shift differential, and unused leaves converted to cash are not factored in the computation. It is only the basic pay that serves as the basis.
As an illustration, DOLE has included the following computation in their labor advisory that shows how to compute 13th-month pay during the COVID-19 pandemic:
Using the basic wage in the National Capital Region at P537.00 per day and a six-day workweek or an equivalent Monthly Basic Salary of P14,006.75 (P537.00 x 313 / 12 months).
P106,147 divided by 12 months equals P8,845.58
All employers, whether big or small, shall pay their employees their 13th-month pay, as currently no request or application for exemption or for deferment shall be accepted and allowed by DOLE.
How to Prepare Your Business Finances for -Ber Months
The -Ber Season is an exciting time for business, with people spending their 13th-month pay to buy gifts for their loved ones this Christmas, to enjoy holiday vacations, and to spend a wonderful Christmas celebration with family and friends.
While businesses may enjoy higher profits during this season, they also have to ensure that their employees receive the government-mandated 13th-month pay. For small businesses that may not have earnings until after people receive their 13th-month pay and bonuses, this may cause a problem. Fortunately, they can have additional financing through business loans.
Esquire Financing Inc. or EFI is a non-bank financial institution that offers business loans, especially for micro, small and medium enterprises or MSMEs. Since its establishment in 2011, EFI has helped thousands of MSMEs through its accessible financing and sound advisory services.
EFI provides non-collateralized SME business loans with flexible terms with minimal documentary requirements, which are beneficial to a small business that may find it difficult to borrow from banks. EFI provides loans up to P10 million, which borrowers can claim within 7 days as long as their documents are in order.
If you are interested in getting a business loan from Esquire Financing, just visit our loans application page and see for yourself how easy it is to get your loans approved. Start fueling your business dream today!