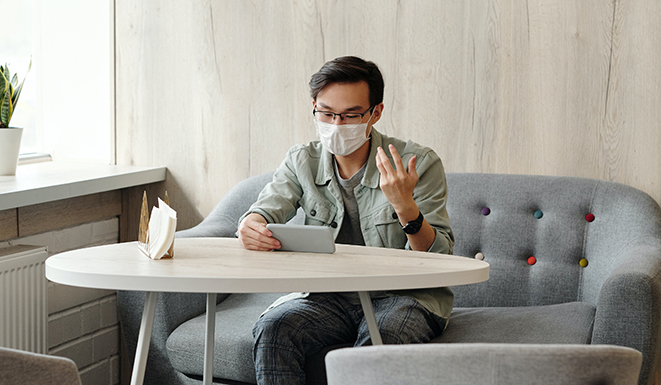 9 Financial Tips For Small Businesses To Overcome The Coronavirus Outbreak
With the Philippine government putting the entire Luzon under enhanced community quarantine, and other local municipalities outside Metro Manila imposing their own community quarantine to curb the spread of COVID-19, the outbreak has greatly affected the way businesses operate. Many governments across the world have also begun rolling out more austere public health measures. Unfortunately, the business sector is starting to feel the effects of these measures, doubly so for small businesses.
Your business must take the right steps to survive during this public health crisis. While staying on top of the updates from both the government and private sectors, here are some strategies you can enact:
1. Check and monitor your cash flow



Your cash flow needs to be realigned with the current situation—with the community quarantine and a blanket ban on all non-essential travel—collection for receivables may no longer be possible. However, payables such as wages and operation costs remain.


Cash flow can be improved through certain actions, such as inquiring with suppliers if payments can be deferred, giving customers prompt payment discounts, applying for business loans, and so on. Getting a business loan in the Philippines can be a good start for you to have enough liquidity and maintain operations throughout the lockdown.



2. Update your financial statements



Updating your financial statements should go hand-in-hand with monitoring and improving your cash flow. By being aware of your financial capabilities, you can make more informed choices that will ensure the survival of your business.


Make a list of possible impacts of the lockdown on your business—sales, staff availability, supply chain, finances, and so on. Create a frequent and regular forecast of your cash flow based on the current situation and news from your customers, suppliers, and the like. From there, you can begin adjusting your operation plans.



3. Look for fees, taxes, and rents waived



Part of the administration's plans to address the needs of businesses throughout the crisis is ordering the rescheduling or waiving of residential rents, payment for credit cards and bank loans, interests, penalty fees, and other monthly charges.


Stay on top of the information from your local government, as well as your banks and other institutions. Once there is an official announcement, keep track of the specific terms and conditions of the waived expenses. This will help realistically ground your budget and plan for other necessities.



4. Negotiate with your suppliers to enable business continuity



Nearly everyone is suffering during this public health crisis, including your vendors and suppliers. Negotiate the best possible terms with your suppliers—from delivery timelines and logistics to payment adjustments and schedules. Maintaining constant communication can mitigate the effects of possible delays and other unforeseen circumstances.


It's also essential to keep your customer base in the loop for these supply changes to manage their expectations better.



5. Negotiate short-term relief with your lenders



Get into contact with your lender to negotiate deferred payments or extended credit lines. Having more cash on-hand will make it easier to maintain operations. Should your lender agree to these new terms, make sure to document them properly for posterity and accountability.



6. Be aware of payment extensions for specific services



Internet connection, phone lines, utilities, and ad placements are necessary expenses in running and growing a business. With a crisis at hand, you may need to reevaluate any and all costs to preserve your finances.


Certain service providers may be offering payment extensions to their subscribers. Take advantage of this opportunity by paying close attention to official announcements from your providers. Make sure to carefully read over the specific terms and conditions for payment extensions, as interest rates or other miscellaneous fees may still be applied.



7. Reallocate budget



As the enhanced community quarantine continues, cash reserves are sure to lower or fluctuate. Keeping your business operational throughout the lockdown means funneling money towards essential expenses.


Examine your overall spending and see where the budget can be cut down, so it can be shuffled into something of higher priority. For this, you need to make more austere assumptions, such as a more substantial decline in sales or a lack of supply due to limitations on travel.

Closing storefronts, pausing marketing and advertising efforts, and maintaining a skeletal workforce are just some ways to move the budget around. Aside from this, consider reducing work hours and pay to keep the cash flow steady while addressing other business needs.



8. Explore private sector programs and fintech products



It's clear that businesses, particularly small and medium enterprises, are taking a hit from the current public health crisis. As a business owner, you need to maximize all sources of cash during the lockdown. This includes looking for private-sector programs and fintech products that can ease your cash flow.


As of now, the Department of Labor and Employment is offering the COVID-19 Adjustment Measures Program, where each worker is entitled to receive P5,000 in cash as processed through the company's payroll system. Facebook is also offering USD 100 million in cash grants for up to 30,000 eligible small businesses.


Applying for these options, as well as searching for similar programs, can go a long way in keeping your business liquid.



9. Explore or amplify online channels/sales



With limited travel hours and modes of transport, your business may suffer from a lack of storefront traffic. Now is the time to make the shift to online sales, if not, increasing your online sales efforts.


When making this shift, take into consideration how your product can be best delivered, given the restrictions. Establish your presence on digital platforms, as well as the means necessary to deliver your products to customers.
Overcome the Corona Virus outbreak with a Business Loan
With COVID-19 threatening not only public health and safety but also the livelihood of the general public, it may become difficult to get through the month-long lockdown. The key to weathering this crisis is to keep the financial health of your business in check and making the right calls to preserve your cash flow.
If your small business requires funding to continue operations during this time,
apply for an SME loan
with Esquire Financing, Inc. today.