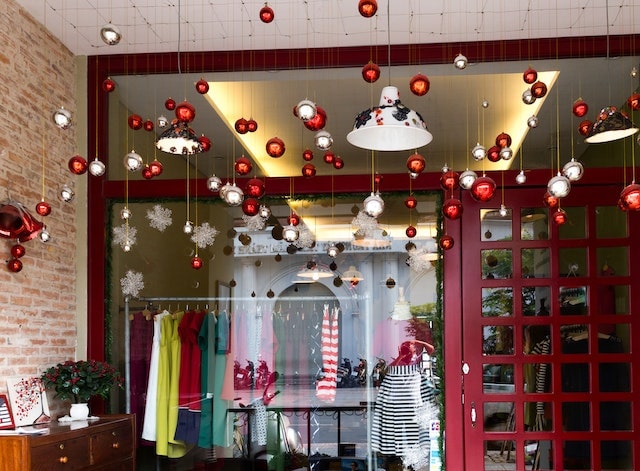 Business Tips for the Holidays: How to Make Your Startup Holiday-Ready
It has been a habit of Filipinos to start preparing for Christmas every September. The origin of this practice is unclear, but it has been this way in recent decades. Some homes start putting up Christmas decorations, malls start playing Christmas songs, and the Internet becomes filled with Jose Mari Chan memes when September 1 strikes. The long celebration shows how Filipinos love festivities, and they should. After all, there are many reasons to celebrate during the Christmas season.
Aside from festivities, these months also signal week-long sale and holiday promos for most small businesses in the Philippines. With that, how can you engage more customers this yuletide? Here are simple business tips for the holidays.
Ber Months in the Philippines
Though celebrations start as early as September, Filipinos actually start the merrymaking during November and December. These months are crucial because of the holidays, and, of course, the money that flows in.
In the Philippines, businesses are mandated to give employees 13th month pay, an extra pay equivalent to one (1) month salary of an employee given not later than the day before Christmas or December 24. Some employees receive this as early as November.
Another thing employees look forward to is the Christmas bonus. Contrary to what some think, the 13th month pay is different from the Christmas bonus, as the former is required by law, while the latter is optional.
With people having more money, it is the best time for businesses to come up with activities to promote their business and encourage people to avail of their products or services.
How do companies prepare for the holidays?
Entrepreneurs should take advantage of the Ber months, as these are the period when spending is high due to people having temporary disposable income. You can start with your promotions as early as September.
Having posts on social media related to the holiday season is one way. You can also start getting stocks of holiday products to sell in your store, while costs are still lower. However, if you have not started yet, then it is still not too late. After all, many may still not have received their 13th-month pay and bonus at this time.
How do you attract customers on holidays?
Here are some business tips for the holidays that you can follow:
1. Create Christmas-Themed Campaigns
Encourage store visits or online purchases by offering limited-time discounts, free giveaways, or raffle prizes to your customers. Competition is high during the Christmas season, as all businesses want a share of consumers' holiday spending.
You need your business to stand out during this season with your Ber months sale. However, since other businesses will also be having Christmas-themed campaigns, think of ways for yours to be more relevant.
2. Stock Up on Christmas Inventory
If your business has been around for quite some time, you may already have an idea of the volume of transactions you are anticipating for the holiday season and the specific products you have to stock up on.
Otherwise, you may need to rely on your current records to make your forecasts. You may also need to have items you do not usually offer but are in demand during this season. For example, toys make great gifts for children, so you may carry them this season.
3. Decorate Your Store
A great window display has been proven to entice consumers to go into stores and make purchases. As early as possible during the Ber months, start decorating your store with Christmas ornaments and designs that will make passersby stop and enter your store. If your store is online, you can also update it with Christmas-themed artwork.
4. Hire Seasonal Staff
Since you expect more customers this season, you have to be ready for them by hiring additional staff as necessary. You also have to anticipate that some of your employees may go on leave to spend time with their families. You do not want customers to get out of your store because of slow service due to your store being understaffed. This may require additional funding but think of it as an investment that you will benefit from.
5. Get additional Funding
The holiday season is exciting for businesses, but entrepreneurs should also be ready for the additional business resources necessary for the activities mentioned above. Especially if you start your holiday activities early, your inbound cash flow may be limited as people spend their money only later in the year. You have to ensure that your finance is stable enough to acquire additional stocks, fund marketing promotions, and pay seasonal staff.
Also, do not forget the 13th-month pay that you have to give to your regular employees. If your funds are not enough, you can avail of a business loan.
Working Capital Business Tips for the Holidays
The needs of SMEs are unique. That's why for small business loans requiring additional capital for the holiday seasons, it is best to seek help from institutions specially made to address these needs, such as Esquire Financing Inc. or EFI. EFI was founded in 2011 specifically to provide small business loans in the Philippines. They have access to financing and sound advisory services to SMEs for them to reach their full potential.
EFI differs from banks and non-bank SME financing companies in the Philippines through the advantages it offers. Aside from not requiring collaterals, EFI offers SME loans in the Philippines with flexible loan terms, minimal documentary requirements, and a 7-day turnaround time. It also provides loans up to P10 million.
If you are interested in fueling your business dreams, be it to boost your holiday season capital or for any part of the year, just visit our loans application page today and see for yourself how easy it is to get your loans approved.