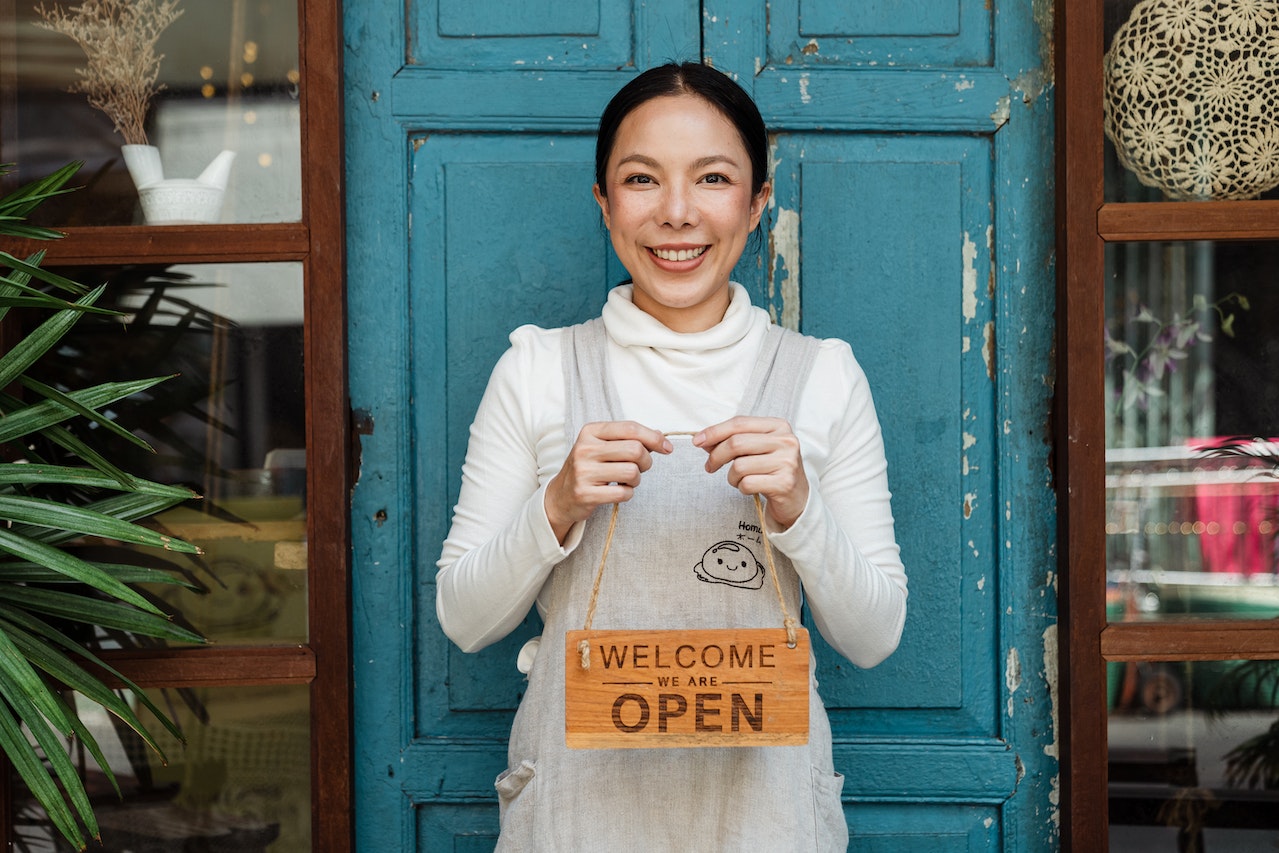 How to Start a Small Business: A Guide for Aspiring Entrepreneurs
Entrepreneurship is a great way to make a living. While others may find peace and comfort in being employees, some find more accomplishment in managing their own businesses, whether small or big. If you see yourself as a future entrepreneur but do not know where to start, let this guide help you start your small business in the Philippines.
How to Start a Small Business in the Philippines: Step-by-step Guide
1. Identify your products or services.
How to choose a small business to start? Start with listing down your products or services. It may be something you like yourself. For example, a coffee lover may want to start his own small coffee shop. It may also be something that addresses people's needs. For example, during the start of the pandemic, many entrepreneurs resorted to selling face masks, rubbing alcohol, or food available for delivery to people locked up in their homes.
You may check around for what people are already buying and start from there, or you can offer products or services that no one or only a few are selling. With the former, you may already have a lot of potential customers, but competition may also be tough. With the latter, your competition is low, but demand may not be that high.
Whatever product or service you decide to offer, make sure that it is something you truly believe in and you yourself will avail. You can also learn from the experts' success stories to get more inspiration.
2. Specify your customers
One problem with new business owners is that they try to target a very broad audience. This is not necessarily bad, especially if their product appeals to a wide audience. However, it is best to start with a specific target market in mind and expand later on.
You can limit your audience by identifying the following:


Location. Where is your market located? Will you focus on just one particular area? Or will your products be available in various locations? This is important to identify, as logistics will play a big role in the success of your business.
Age group. Customers' age group is an indicator of their buying power. People in the working age group have the capacity to buy as they are already earning. However, that does not mean that you cannot offer products or services for children, because remember that they have the pestering power to make their parents buy.
Gender. This is only applicable to products or services that may appeal to a certain gender, like clothing or accessories, and may not be applicable to some products, like food. This is important as your communication messaging will vary depending on your audience.
Social class. Are the products you want to offer premium, or is it something that the masses can afford? You may need to adjust your pricing based on this factor.
Interests. What do they enjoy doing? Where can you usually find them? This will be important later on when you start marketing your business.


3. Find the right suppliers.
If you're planning to resell products, you need to find a supplier that offers competitive pricing and quality products. This may take some time, as you have to talk to various suppliers and do product tests. If your business involves food, be sure to source raw materials or ingredients only from reputable sources. If possible, check how they produce their products yourself to ensure that the working conditions are sanitary. You do not want to risk selling food products that may be contaminated and unsafe for consumption.
4. Price your products right.
Right pricing does not necessarily mean low pricing. You have to consider all time and effort you spent, on top of your expenses, to deliver your products or services. Obviously, you would want to make a profit, but the margin would depend on the buying capacity of your customers and your desired financial goals. Some entrepreneurs would sell low and still make money through the volume of transactions. Others may have a low number of clients, but because they priced their products high, they can still make huge profits.
5. Have strong branding.
Your business name or product names represent your brand. Be sure to make it memorable and impactful, as brand recall will play a very important role in the success of your business.
6. Prepare a marketing strategy.
You want your target customers to know about your brand. How will you do that? You can offer an opening sale or freebies to your first 20 customers. If you have a physical store, you may distribute flyers in nearby areas. You may also send samples of your products to social media influencers for review.
Later on, you may offer discounts on special occasions. Space out the timing of your marketing activities properly, so customers always have something to look forward to.
Knowing your target customers will help with your marketing as you can identify the right voice or messaging to use in your communications.
7. Process the necessary permits.
Legitimize your business by applying for the necessary permits, which may include your business name registration, barangay permit, and mayor's permit. If selling cosmetics, for example, you need to register with the Food and Drug Administration. Be sure to check regulatory requirements for the type of products or services you are offering. Of course, you also have to register with the Bureau of Internal Revenue for your taxes.
8. Partner with the right people.
The success of your business will depend on the people you work with, so be sure to hire only the best people you can afford. You may start by getting help from family or friends. Eventually, you may need to work with people with the right skills and know-how to do the job well.
Speaking of choosing the right people, here are some tips on How to Build a Winning Team.
9. Set realistic goals.
Set daily, weekly, or monthly sales targets that you can do realistically. You cannot expect to sell 100 products in a month if you have only 50 products in your inventory, or if you do not have enough people to deliver all of them.
The truth is, running a business is difficult. Depending on the product or service you offer, the return on investment may not be immediate, so you have to be patient.
When setting goals, also note the possibility of your business failing. You need to have a good contingency or exit plan when this happens.
10. Identify your source of funds.
How to start a business with small capital? If you have saved enough money to start your own business, then good for you! If not, then do not fret, as you can still find other financial sources to fuel your dreams. You may have assets lying around that you can sell for funding. You can also borrow money from friends or relatives but only do so if you have a great relationship with them and you are sure to pay them back. Borrowing money from banks is almost next to impossible because they have very stringent requirements for small business owners. You can instead seek help from non-bank financial institutions like Esquire Financing Inc. or EFI.
Tips for Aspiring Business Owners
Plan things out. Conduct thorough research during your business planning stage to spot opportunities and threats that may come along the way. The entire planning stage might sound overwhelming, but you can divide each crucial phase into steps to set things one step at a time.
Strive to be financially smart. Although the pandemic regulations are slowly reaching the "new normal" stage, your business must still take the right steps to survive during this public health crisis. Read more tips on how you could sustain your financial stability through this blog: 9 Financial Tips for Small Businesses.
Accept feedback. Don't be disheartened when customers or business partners provide feedback about your products or services. Instead, take this feedback as a way to improve your current state and grow your business.
Take Your Dreams to Reality with Esquire Financing Services
EFI offers non-collateral business loans in the Philippines specifically for micro, small, and medium enterprises or MSMEs. Since its establishment in 2011, EFI has been helping MSMEs with its accessible financing and sound advisory services. What sets EFI apart from banks and non-bank financing companies in the Philippines is its understanding of the unique needs of MSMEs. Aside from providing non-collateralized loans, EFI offers flexible loan terms with minimal documentary requirements and a 7-days turnaround time. It also provides loans up to P10 million.
If you are interested in getting a business loan from Esquire Financing, just visit our loans application page and see for yourself how easy it is to get your loans approved. Start fueling your business dream today!