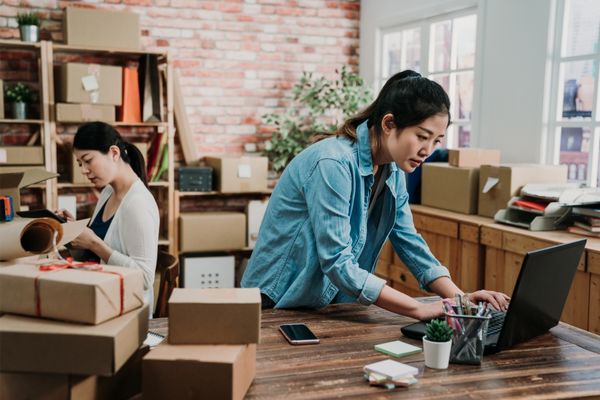 Transform Your Trade: Learn to Bring Your Offline Business Online
The COVID-19 pandemic has greatly affected businesses in the Philippines, as it has done in many other countries around the world. The government-mandated lockdowns changed how businesses operate—employees were required to work from home and use digital tools for communication and collaboration. The pandemic has also led to changes in consumer behavior, with many people choosing to stay home and avoid public places. This has led to an increase in online shopping and e-commerce, as well as a shift in focus toward delivery and takeout services for restaurants.
The Impact of COVID-19 on Online Business in the Philippines
In the Philippines, e-commerce was already growing prior to the pandemic, but the pandemic accelerated the growth of online selling platforms even further. The lockdown measures implemented by the government limited physical shopping options, particularly for non-essential items. This increased the demand for online shopping as consumers sought alternative ways to purchase goods. Also, with the risk of transmission of the virus in public places, many consumers have turned to online shopping as a safer option. Online shopping allows consumers to make purchases from the safety of their homes, and have items delivered to their doorstep.
Other factors, like convenience and promotions, also contributed to the growth of online business opportunities in the country. An online business platform could offer convenience to consumers, with easy browsing, comparison, and the purchase of products. This was especially helpful for consumers who did not have the time or energy to physically visit different stores to find what they need. Many online selling platforms also offered various promotions and discounts to entice consumers to purchase from their platform, which created loyal customers. Shopee and Lazada became immensely popular during this period. Small businesses also made use of social media platforms, such as Facebook Marketplace and TikTok Shop, to offer their products and services.
The Future of Online Businesses
The future of online businesses in the Philippines is very promising, especially due to the following reasons:
Increasing internet usage: The Philippines has a young and tech-savvy population, which continues to increase internet penetration and mobile phone usage. This will create a large potential market for online businesses.
Growth of digital payment options: Digital payment options, such as Gcash and Maya, are becoming more widely available in the country. This will make it easier for consumers to make online purchases, as they can easily pay for products and services.
Favorable government policies: The Philippine government has implemented various policies to support the growth of e-commerce in the country, including the passage of the E-Commerce Act of 2000.
Shift in consumer behavior: The shift in consumer behavior towards online shopping is likely to continue even when the pandemic is over. This will create a large and growing market for online businesses.
Bringing Your Business Online
If you have an existing brick-and-mortar business that you want to bring online, or you are starting an online business, then you are on the right track, as doing so offers several advantages, such as the following:
Increased reach: An online store can reach customers beyond the immediate geographic location of the physical store. This means that businesses can tap into a larger customer base, potentially increasing sales, and revenue.
Convenience for customers: An online store provides customers with the convenience of shopping from home, which can be especially attractive during times when physical shopping is not possible or when customers are busy. This can lead to increased customer loyalty and repeat purchases.
Lower overhead costs: Operating an online store typically incurs lower overhead costs compared to running a physical store. This is because there are no costs associated with renting or maintaining a physical space and fewer staff members may be required to manage the online store.
Data analytics: An online store can provide valuable data on customer behavior and preferences, which can be used to improve marketing strategies and optimize sales.
Diversification: Launching an online store can diversify a business's revenue streams, which can provide a cushion in times of economic uncertainty.
Creating an Online Business
If you want to set up a business online or want to complement your in-store business with an online store, here are some steps you can follow: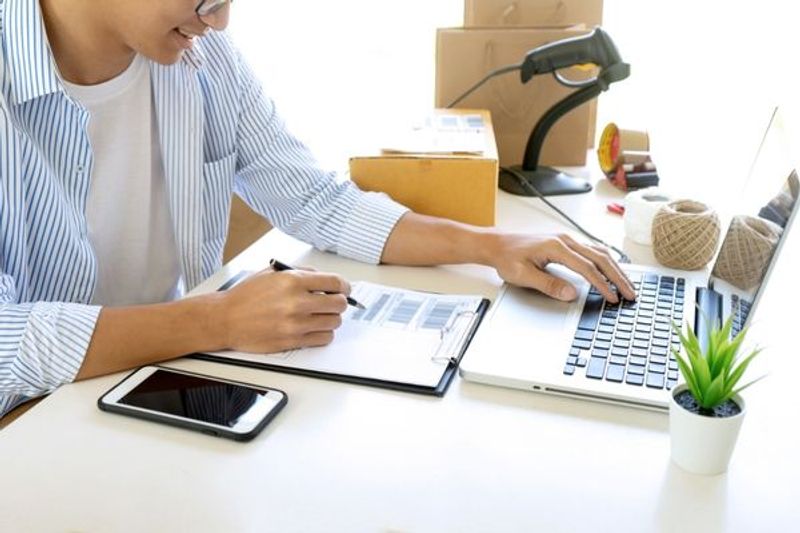 1. Define your goals and target audience
Determine the purpose of your online store and who your target audience is. This will help you create a clear and effective marketing strategy.
2. Choose an e-commerce platform
Choose an e-commerce platform that suits your business needs and budget. Some popular options include Shopify, WordPress, Lazada, Shopee, and Carousell.
Website builder for product-based businesses
Shopify - is subscription-based software that allows anyone to set up an online store and sell their products.
Website builder for service-based businesses
WordPress - is a free and open-source content management system that allows users to create a free website or build a blog with ease. There are dozens of free, customizable, mobile-ready designs and themes that users can choose that businesses can use to promote their brand.
E-commerce platforms for product-based businesses
Lazada - is Southeast Asia's leading eCommerce platform. With a presence in six countries – Indonesia, Malaysia, the Philippines, Singapore, Thailand and Vietnam. LazMall is Southeast Asia's biggest virtual mall connecting shoppers to over 32,000 leading international and local brands.
Shopee - is a Singaporean multinational technology company that specializes in e-commerce. As of 2021, Shopee is considered the largest e-commerce platform in Southeast Asia with 343 million monthly visitors.
Carousell - is a Singaporean smartphone and web-based consumer to consumer and business to consumer marketplace for buying and selling new and secondhand goods.
3. Create an inventory management system
Ensure that you have a system in place to manage your inventory across both your physical store and online store. This will help you avoid overselling and ensure accurate stock levels.
4. Create a website
Create a website that is visually appealing, user-friendly, and optimized for search engines. Consider hiring a web developer or using website builder tools like Wix or WordPress.
5. Set up payment and shipping options
Have a secure payment gateway and set up shipping options for your online store. This will ensure that customers can easily purchase products and receive them in a timely manner.
Secured Payment Options for Online Businesses
ShopeePay - Buyers can use ShopeePay to enjoy faster checkout for Shopee purchases. ShopeePay also stores money from buyers' refunds (for orders paid using online banking, ShopeePay) and top ups.
GCash Payment Solutions - Delivers a seamless retail experience and make it easy for customers to pay anytime and anywhere. It can be used as a payment gateway in most eCommerce platforms today such as Shopee and Lazada.
Maya Business - Maya is powered by the country's only end-to-end digital payments company Maya Philippines, Inc. and Maya Bank, Inc. for digital banking services.
6. Market your store online
Promote your store through various digital marketing strategies, such as social media, email marketing, and search engine optimization (SEO). This will help you reach your target audience and increase sales.
7. Monitor and optimize your online store
Continuously monitor your online store's performance and make changes as needed. Use analytics tools to track customer behavior and optimize your online store for better performance.
Online Business Common Sources of Financing
Transforming your physical business into an online business may require an additional source of financing. Fortunately, you can avail of a loan for online sellers in the Philippines. Here are some sources of finance for small business:
Equity Financing
Debt financing
Lease Financing
Revenue-based financing
You may check this article: 4 Common Sources of Finance for Small Businesses for the common sources of finance for small businesses and a guide on how to choose the best one.
You can also read this article: Business Loans in the Philippines: A Quick Guide for Startup Entrepreneurs for a quick guide for startup entrepreneurs who want to know about the types of business loans in the Philippines.
For a hassle-free online seller loan, you can always depend on Esquire Financing Inc. or EFI. EFI offers online loans with fast approval in the Philippines. The small and medium enterprise or SME business loan offered by EFI has flexible terms, no collateral, and minimal requirements. Any business can borrow up to P10 million as long as all documents are in order and if your cash flow allows it. If you want to need additional capital to bring your offline business online, talk to us at EFI, your reliable provider of online business loan in the Philippines and get your loan in 3 days or less.
If you are interested in getting a business loan from Esquire Financing, just visit our loans application page and see for yourself how easy it is to get your loans approved. For more information and updates, visit https://www.esquire.com.ph/ or follow us on Facebook and Instagram.