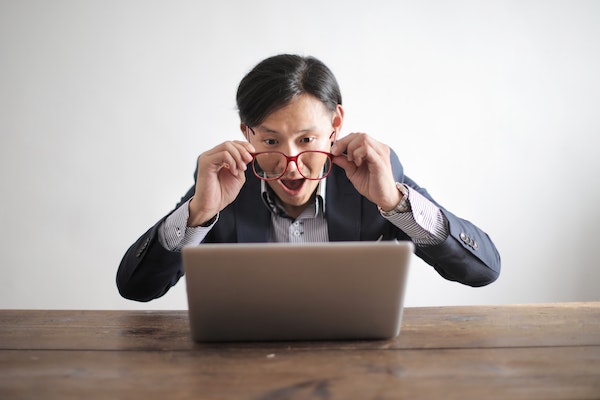 Rags to Riches: Successful Stories of Businesses
Running a business is not always a walk in the park. There will be hardships, but as long as you stand your ground, and with your grit and determination with you, you can succeed in business. If you're looking for inspiration, read these stories of how the most successful men and women in the Philippines started their business empires.
Successful Entrepreneurs in the Country
Mariano Que
Image: medium.com
The late Mariano Que was the man behind what is perhaps the most recognizable Filipino pharmaceutical store – Mercury Drug. He started as an employee at a drugstore, so he became familiar with the demand for medicines, particularly antibiotics. He bought one bottle of antibiotics and sold its content per piece or "tingi." It was post-war, and medicines were scarce and expensive. By selling per piece, he was able to make it more affordable to those who need it.
From the profits he earned from selling that one bottle, he was able to build a pushcart that he used to sell more antibiotics and other medicines to various areas. In 1945, he opened the first Mercury Drug branch in Manila. Since then, it has grown to more than 1,200 branches nationwide.
Being entrepreneurial while addressing the needs of the poor, Mariano Que has made Mercury Drug one of the top Philippine brands today.
Socorro Ramos
Image: peopleasia.ph
Mention "bookstore" and surely one of the first things that come to mind is National Book Store with its iconic red and white logo. Aside from books, it is also known for its wide array of school supplies, making it a staple store to visit when the school year is about to begin. Before becoming the brand that it is today, National Book Store had to go through a lot, including its original store being burned by a fire during the war and then again destroyed by a typhoon. The brand still stands today thanks to its co-founder and chairman Socorro Ramos. Together with her husband, Nanay Coring formally established the book and supplies store in 1942 using P211 as capital.
The former saleslady's never-give-up attitude is attributed to the success of the business. She also places importance on knowing the audience well to find the best products. From a single-window store, National Book Store now has more than 200 branches nationwide.
Julie Gabdiongco
Image: juliesbakeshop.com.ph
If there's one thing we can learn from Julie Gabdiongco, it is that it's never too late to dream. At age 50, most people would have settled for their job, but Julie of Julie's Bakeshop was just at the start of her most ambitious venture. During her younger days, Julie managed a sari-sari store, accepted sewing jobs, and worked in a canteen to augment the income of her husband. Having a food business made her realize the high demand for bread. This gave her the idea to venture into a new business – making and selling bread.
Because she is not really into baking, she had to work with the right people with the right background for the job. She eventually opened her first bakeshop in Mandaue City, Cebu in 1981. Today, Julie's Bakeshop is one of the largest bakeshop chains in the country, with hundreds of stores and franchises nationwide. It even has branches abroad.
Henry Sy
Image: philstar.com
We cannot talk about rags to riches stories without mentioning the late Henry Sy, the man behind the biggest mall chain in the Philippines – SM Malls. He was born into a poor Chinese family who immigrated to the Philippines to try their luck in the country. At a young age, he had to help his family run a small sari-sari store. The store was doing well until it was destroyed during the war. His father decided to go back to China, but he stayed, determined that he can succeed here, and he surely did.
He studied commerce and sold surplus boots, then locally made shoes, and eventually imported shoes. His store, Shoe Mart, would later become SM Supermalls, which had grocery, department stores, cinemas, restaurants, and retail establishments that would become part of Filipino culture. He would also later acquire a bank that would become the largest bank in the Philippines – Banco de Oro or BDO.
Tony Tan Caktiong
Image: jollibeegroup.com
Can you name a Filipino brand more iconic than Jollibee? I bet you cannot. The son of a Chinese immigrant who worked as a cook, Tony Tan Caktiong would later become one of the richest men in the Philippines, thanks to Jollibee.
When he was just a kid, he would work in his family's restaurant, waiting tables and washing dishes. This exposed him to entrepreneurship, and after graduating from college, he had his own business by acquiring an ice cream parlor. Noticing that the ice cream was not selling as much as he wanted to, he started selling more products, and this included hamburgers, fried chicken, and spaghetti. This led to the birth of Jollibee, the biggest fast-food chain in the country with more than 1,200 branches nationwide. It also opened branches in various parts of the world, making it a global brand.
Also read: 3 Qualities Every Successful Business Owner Have
Small Business Loan: Your Partner in Growth
You do not have to go through what these men and women went through just to become successful. With the right partner by your side, your business can be great, too. Esquire Financing Inc. has helped thousands of SMEs in the Philippines with its business loan without collateral.
Enrique Gonzales, the Chief Executive Officer of IP Ventures, was able to secure financing for his business within 24 hours after his loan application. "The great thing about Esquire Financing is that they are very responsive. There's a genuine intent on their part to help you grow your business," remarked Gonzales.
Ting Garcia, President of Designer Bloom, also swears by Esquire Financing. Garcia was looking for a company that would understand their needs and would be there to support them on a timely basis. Hearing good things about Esquire Financing, he approached the financial institution for Designer Bloom's expansion program. "Without them, I cannot see how we can be where we are now," Garcia said.
If you think your business can benefit from the services of Esquire Financing, don't hesitate to reach out to us to fuel your business dreams.